Our fleet
At Colin Mackenzie Removals we are proud of our fleet of highly specialised vehicles. Each vehicle has been designed and built by professional body builders. These vehicles are fully equipped with blankets, webbs, hanging robes, mattress and suite covers and piano trucks to name a few. We also hold a full Operators licence and hold a Certificate of Professional Competence which means our vehicles have to be maintained to the highest degree with a compulsery service for all our vehicles every 6 weeks. Only companies with good repute and full knowledge of business and road haulage can obtain a licence and only companies with an Operators Licence can legally use vehicles over 3.5 tons.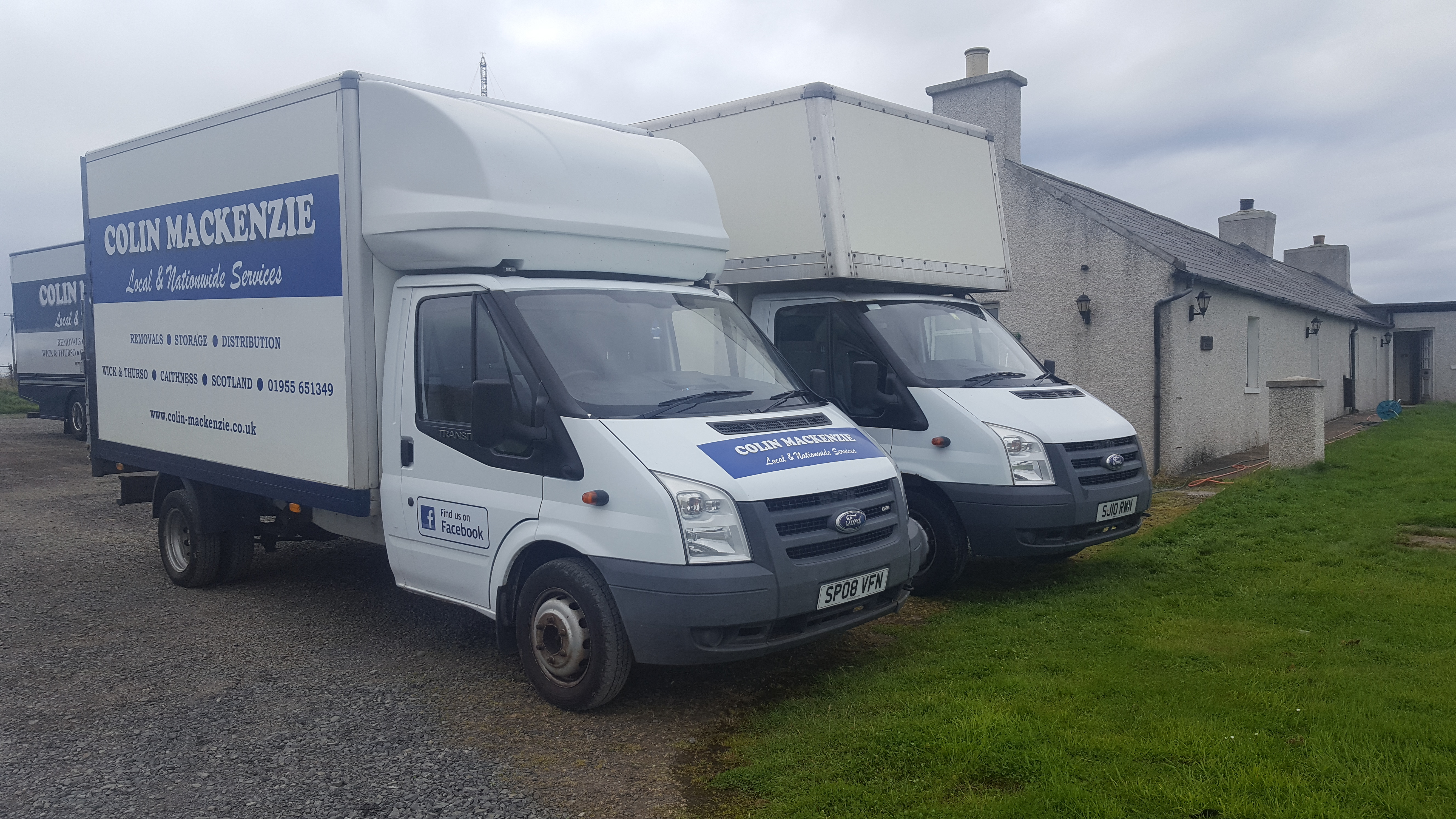 Tranist Luton Van
We operate two Transit Luton Vans with tail lifts used to deliver and collect customers packing materials and back up to the larger vehicles in the fleet on removals. Also used on small removals/deliveries local or long distance especially where access is restricted making it very difficult for the larger vehicles to get close to the property. We also hire these vehciles out on our 3.5 ton Luton Van and Driver Service.
Weight capacity: 3500 Kg
Carrying weight: 1000 Kg
Suitable For: Small Deliveries / Piano Moves / 1 Bedroom House Removals
Volume capacity: 500 Cubic foot (14 Cubic Metres)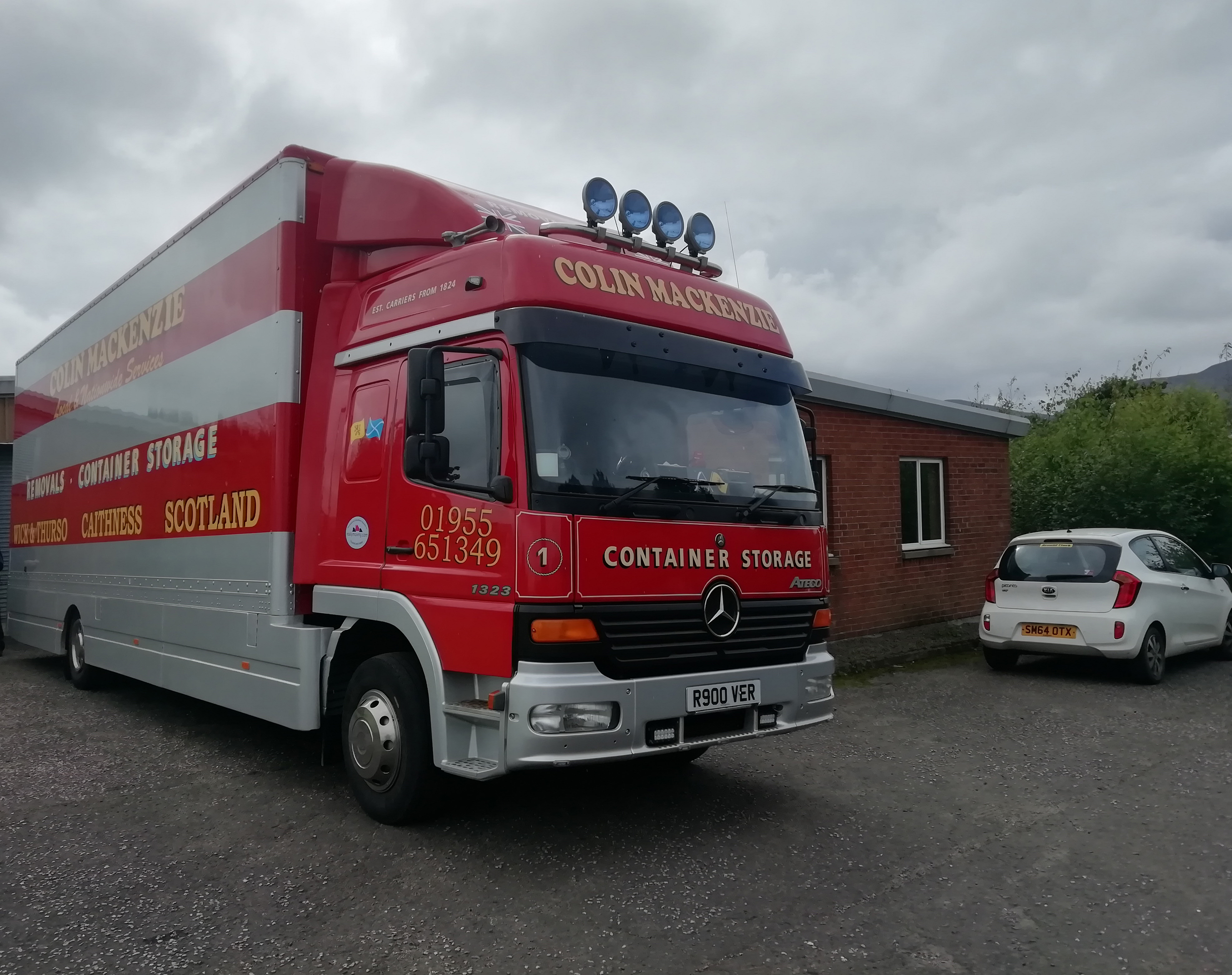 Mercedes Atego 1323
The body has been built on an air suspension chassis to give the maximum protection to your furniture on the roads of the U.K.This vehicle can be loaded either by its large side door or from the rear via a special ramp arrangement. Very manouverable in tight access situations. Lorry Dimensions - 36ft Long, 13ft high, 9ft wide.
Weight capacity: 13500 Kg
Carrying weight: 5000 Kg
Suitable For: 2/3 Bedroom House Removals
Volume capacity: 1800 Cubic foot (50 Cubic Metres)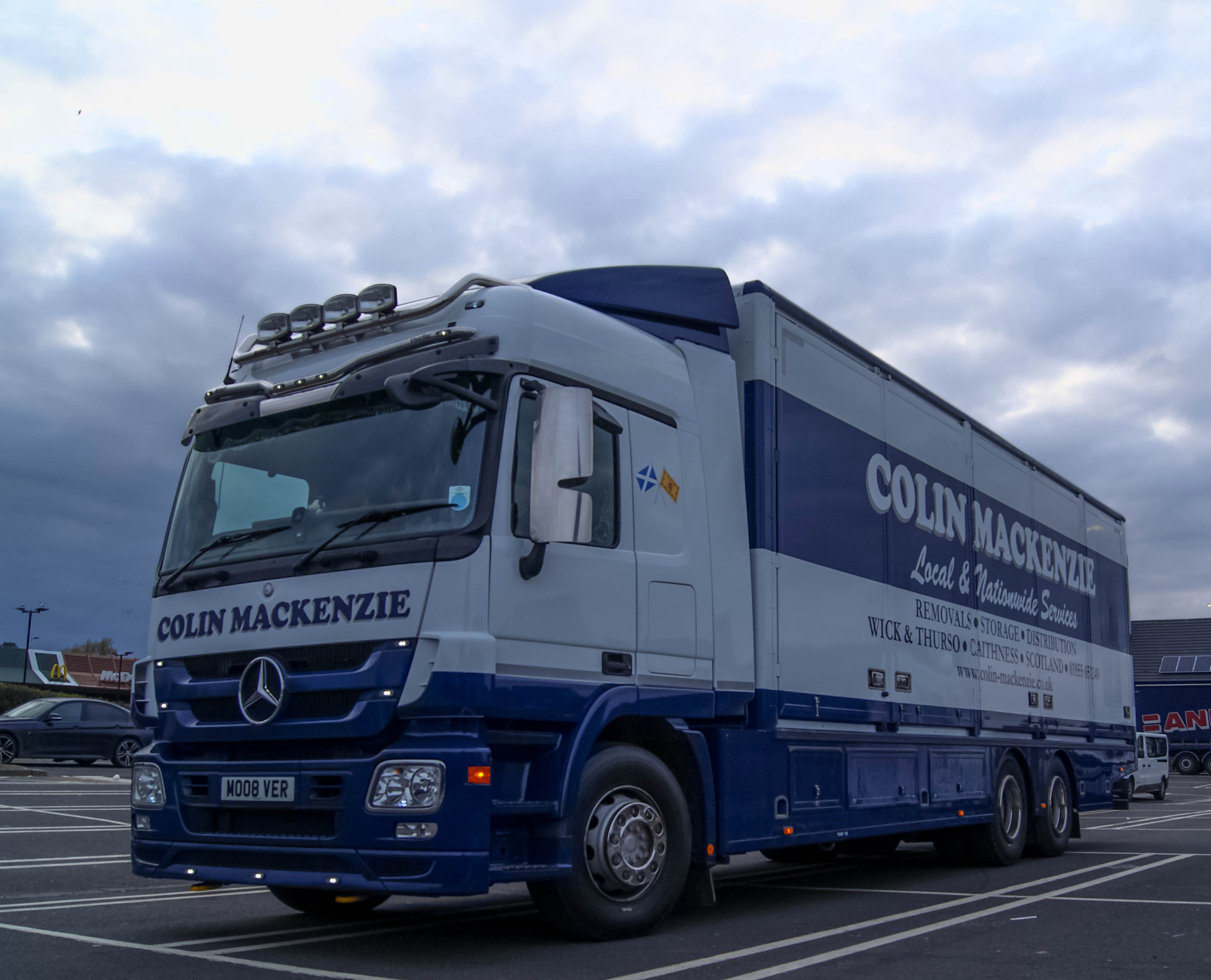 Mercedes Actros 1844
With a large euro 5 engine combined with special aerodynamics to maintain accurate arrival times. It makes regular trips throughout the U.K.. Lorry Dimensions - 40ft Long, 13.10 ft high, 9ft wide.
Weight capacity: 26000 Kgs
Carrying weight: 14000 Kgs
Suitable For: 3/4 Bedroom House Removals
Volume capacity: 2000 Cubic foot (56 Cubic Metres)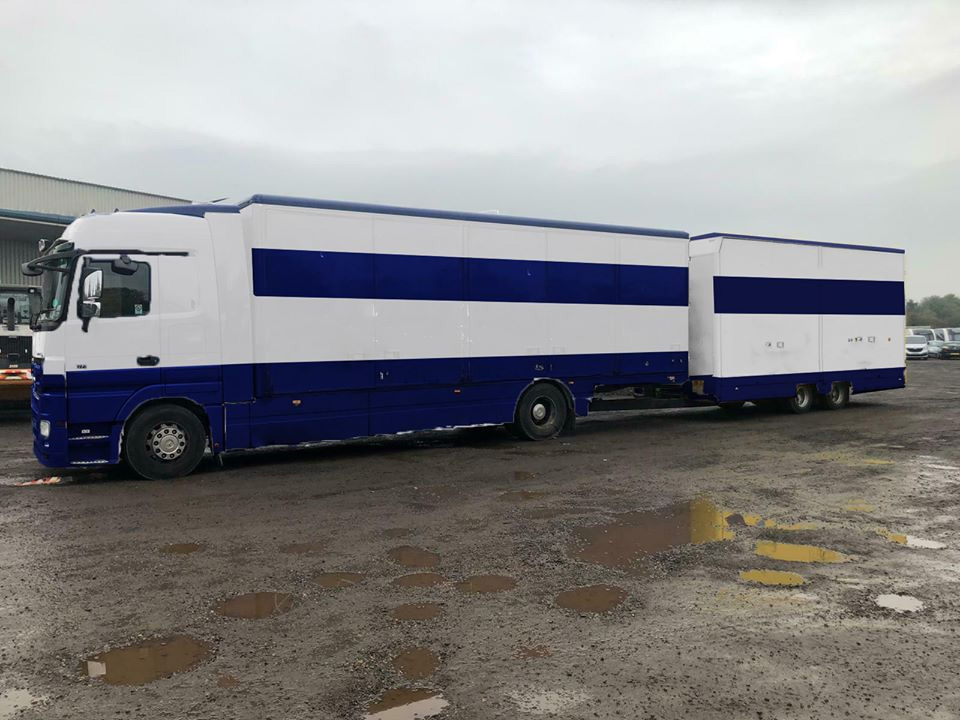 Mercedes Actros 1860 AKA.The Beast
One of the largest removal lorries in the north of scotland this vehicle has Euro 5 Engine with nearly 600 bhp. Lorry and Trailer Dimensions - 62ft Long, 13.10 ft high, 9ft wide.
Weight capacity: 28000 Kg
Carrying weight: 18000 Kg
Suitable For: 5/6 Bedroom House Removals
Volume capacity: 4000 Cubic foot (102 Cubic Metres)
Removal tips
Preparing
Defrost your refrigerator in time for moving day.
It's useful to keep a notebook at hand to write down reminders.
Get in touch with utility companies to verify service start dates at your new home.
Packing and labeling
Label boxes on all sides so you can see what it contains in a stack without having to move everything around.
Clearly mark boxes containing fragile goods.
Pack a suitcase with clothes and toiletries like you're going on a trip for a few days.
© Colin Mackenzie Removals & Storage 2019 - All rights reserved.